Welcome To Pharmacy Plus
Serving You and Your Family Since 1950.
Subscribe to our newsletter for seasonal promotions, health news and savings
All Pharmacy Plus Patients and Customers:
We are planning to reopen our stores on a limited basis on June 1st. Limiting exposure to others has slowed the spread of this virus. We again are asking for your cooperation as we begin to fully reopen our pharmacies. We still encourage calling two days in advance for prescription refills. If you have given permission to text, you will receive notice when your prescriptions are ready. Please give us permission to use a credit card so the transaction can be completed, and you won't need to wait. For prescriptions, we still recommend using the drive-up for stores that have that capability, and curbside or home delivery for Carrollton and Greenfield. Please call the store when you arrive and need curbside delivery.
For in-store shopping, we require all shoppers to wear a mask. The mask not only provides some personal protection but also protects your neighbors and friends and our pharmacy staff which needs to stay healthy to provide service to you and all of our customers. We will use a card system to limit the number of people in the store. If there is a card or number hanging outside by the door, take it off of the hanger and bring it in and place it on the checkout counter. That will give us time to sanitize the card before it is placed outside for the next customer. If there is no card or number, please wait outside until one is available. If you bring children to the store, they will need a mask if over the age of 2 and we ask that you keep them close to you for their protection and protection of other shoppers.
When coming in for prescriptions, we request that you return to your car to wait if your prescription is not ready. If you are sick, please have a healthy friend or relative pick-up your prescriptions, or use our drive-ups, curbside, or home delivery. These precautions will even help limit the spread of colds and other less dangerous conditions.
As always follow CDC guidelines of hand washing, social distancing, and wear masks.
Our communities for the most part have been spared many cases of the coronavirus infection. Let's keep it that way. Hopefully, there will soon be treatment or down the road, a safe vaccine available.
Thank you again for your cooperation and understanding. Support from the communities we serve has been outstanding and we have received few complaints for the inconvenience.
Be safe and stay healthy as we try to safely reopen for business.
We're a modern pharmacy with old-school values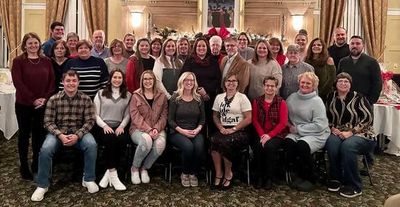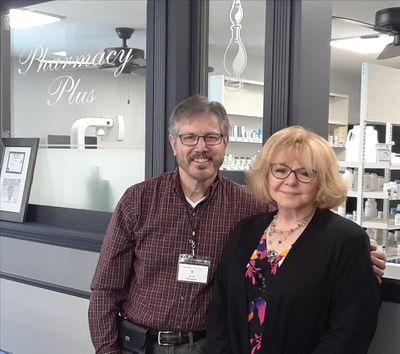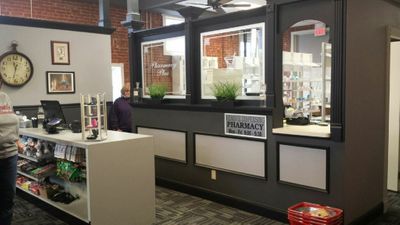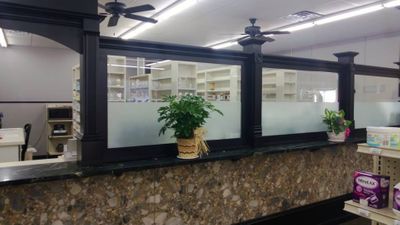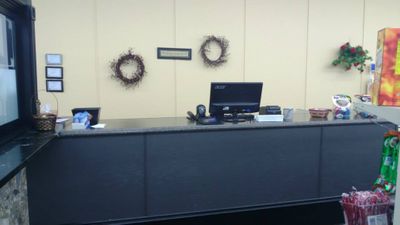 We've been serving central Illinois since 1950 and our experienced pharmacists and friendly staff will treat you like family. We're proud of our history of dedication to the idea that quality care means more than just prompt filling of prescriptions. To us, quality care means you get the prescriptions and medications you need, along with the personal care and attention you deserve. When you come to our pharmacy, you'll be able to count on dependable care from a knowledgeable pharmacist - one that takes the time to get to know you and your unique health needs.
Download Our Free Mobile App

Refill your medications 24/7 on-the-go or when you're at home.

Safely store your information and manage your list of prescriptions.

Set reminders to take your meds or when it's time to refill.